Cody Wyoming & East Yellowstone Lodging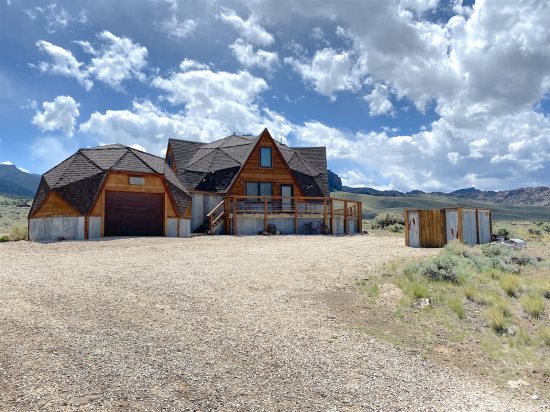 Are you looking for a true Western vacation? Then look no further than the beautiful and historic town of Cody, Wyoming and the nearby Yellowstone National Park. Cody is the closest town to the East Entrance of Yellowstone National Park, but it's also a great destination in its own right! Whether it's our world-class Buffalo Bill Center of the West or the nightly summer rodeo, we have something for the entire family. And all of us here at Cody Lodging Company are prepared to help make your Wyoming vacation one to remember.
View our full inventory of great Cody Vacation Rentals that can accommodate 2 to 30 people and any budget. So bring the family and experience the rich history and untouched natural surroundings of Cody, Wyoming!
Cody Lodging Options to Fit any Adventure
Buffalo Bill rode into the Big Horn Basin of Wyoming in the late 1800's only to be captivated by the tremendous opportunities that the area had to offer. The land was rich and the scenery was spectacular, so Buffalo Bill returned to the area in the mid 1890's and officially founded Cody, Wyoming.
Since then, Cody has continued to be a destination for people looking for adventure, true Western hospitality and a vacation haven to get away from it all and enjoy some peace and serenity. With its close proximity to the East Entrance of Yellowstone, many vacationers use Cody as their home base and appreciate the convenient and less crowded access to the Park. Cody Lodging Company is proud to offer you vacation rentals in-town or if you want to be a little closer to the wildlife, check out our East Yellowstone Lodging options.

Any time of year is the perfect time to visit Cody, Wyoming. We have very mild Summers and beautiful snow blanketed Winters. All of us at Cody Lodging Company look forward to making your Cody, Wyoming vacation the best it can be, so feel free to Contact Us today with any questions you might have!